The Chemist Leading the CRO: Meet Andrew Cottone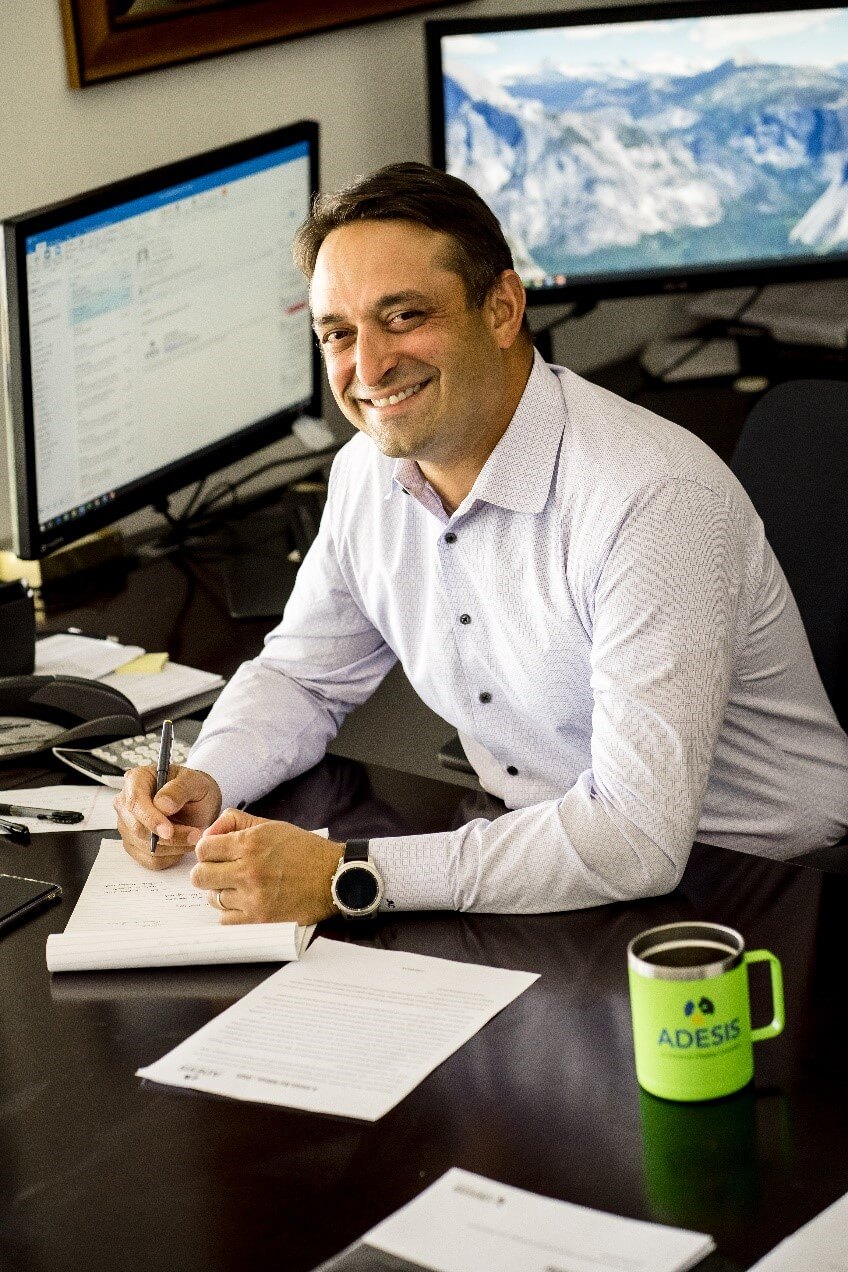 Make a list of the characteristics it takes to start your own business and you might include things like a vision, hard work and a can-do attitude.
Andrew Cottone, president, and CEO of the chemistry contract research organization Adesis, located in New Castle, Delaware, says he acquired those traits and more growing up in northwest Philadelphia, an upbringing he credits for his success.
Raised in an Italian American family, where his grandmother's home cooking was better than any of the local restaurants, Cottone said his parents encouraged his career in the sciences.
In the early 2000s, Andrew Cottone was an ambitious chemist dreaming of building a world-class chemistry solution company. Then fate intervened. The R&D company he worked at was about to close, so he grabbed the opportunity to buy the business and start developing what would soon evolve into Adesis.
"If you look at my career, if I grew up in any softer of a city than Philadelphia, I probably wouldn't have survived starting a company, with all the challenges associated with that," Cottone said. "I doubt if I would have even survived graduate school. But you have to keep going. I just say, 'I'm going to work harder.' That's what you do when you're from Philadelphia, you work harder."
Fast forward two decades and Adesis is now the go-to chemistry CRO for clients looking for valuable scientific insights to accelerate their time-to-market for new products. Anchored in ethics and the scientific methodology, the company is known as one of the most highly qualified chemistry organizations in the industry, support industries that are finding cures and treatments for therapeutic areas like infectious disease and oncology, innovation in eyecare, Organic Light Emitting Diodes (OLED) and high-performance materials.
In a recent Q&A, Andrew shared his thoughts about innovation during the pandemic, advocating for more diversity and inclusion in science, what he does to relax, and the real future of Adesis:
Q: What are you, as a CEO, taking away from the experience of leading through the pandemic?
A: I'm biased, but I believe that science is essential to our future in so many ways. The pandemic provided a renewed opportunity to demonstrate its value. Instead of just surviving the challenge, we pivoted to looking for opportunities. We leaned into the increased importance of taking care of our employees and the causes important to them. We expanded our community outreach with employee-driven giving programs, like our Thanksgiving Turkey Drive Donation and focused on internal efforts such as our push to get nearly 100% vaccination before April. That was a huge boost to workforce morale because they felt they were contributing to a great cause.
Q: What is one of the greatest challenges to the chemistry industry?
A: The industry needs to create a more inclusive talent pool by tightening the gender gap and addressing issues of sexual harassment at all levels. The more scientists, the more perspectives working towards eradicating diseases, mitigating climate damage, formulating the next big invention – the better off this world will be. The success of Adesis depends not just on where we are today, but on the emerging talent of the future. That's why Adesis maintains a robust internship program and why we're a founding member of Intern Delaware. I believe passionately in the importance of inspiring our youth to get into chemistry and science – asking questions, solving problems, and developing that entrepreneurial spirit. I believe just as strongly that nurturing and encouraging a love of science must start early. It needs to be part of our children's education as early as kindergarten… but more on that in a bit.
Q: What would people be surprised to learn about you?
A: I'm an avid reader. If I were to read ten hours a day, nine would be reading about scientific developments. I also love textbooks and biographies: everyone from Vladimir Putin to Jennifer Doudna to Benjamin Franklin. I like to unwind by testing my survivor skills – like hiking in California's Sierra Nevada mountains. Climbing in Yosemite, I actually saw the Milky Way from the top of one mountain.
Q: What's next for Adesis?
A: More innovation. More discovery. More manufacturing and process chemistry! We're expanding soon to the DuPont Experimental Station. So, when you put our buildings together – the discovery and innovation at the Experimental Station, and our enhanced process and manufacturing abilities at our original site in New Castle – you'll find that Adesis is accelerating tomorrow's drugs to market. You'll find our materials not only in pharmaceuticals and electronics but also in medical devices. We look forward to what our discovery at these spaces can contribute to all of our lives.