Choosing A New CDMO: 5 Things To Consider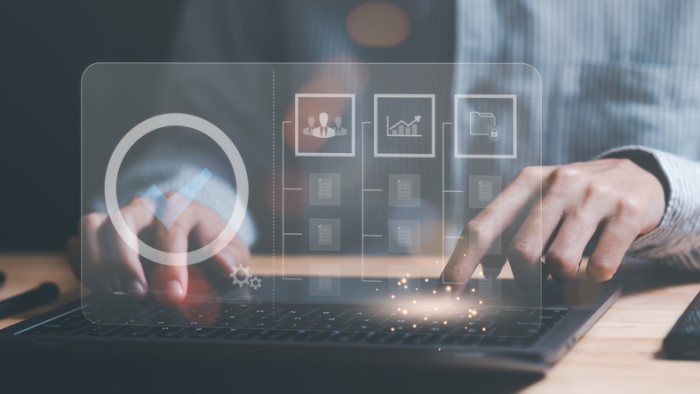 Choosing a Contract Development and Manufacturing Organization (CDMO) is a critical decision for pharmaceutical and biotech companies. The right CDMO partner can provide valuable support from drug development through manufacturing, and help you meet your time-to-market goals. The wrong choice can lead to costly delays and complications. Therefore, it's crucial to carefully consider multiple factors to ensure that your chosen CDMO is a match for your needs.
What are a few of the most important factors you need to consider? Learn how to select a CDMO below, and remember to trust Adesis for all of your non-GMP CDMO needs.
1. Quality Assurance and Compliance
Quality assurance and compliance should be the cornerstones of your search for a CDMO partner in the pharmaceutical and biotech industries. Overlooking these keys can lead to potential health risks, product recalls, and significant reputational damage. That's why it's crucial to ensure that any potential CDMO partner holds the highest standards of quality and compliance.
One way to assess this is through internationally recognized certifications, such as ISO 9001:2015, which indicates that the organization has a quality management system that emphasizes efficiency, customer focus, and continuous improvement. Earning this certification is not easy, and it implies regular auditing and strict adherence to global standards. This provides you with assurance that the CDMO is committed to delivering high-quality services.
At Adesis, we are proud to hold an ISO 9001:2015 certification, illustrating our dedication to maintaining an efficient and high-quality operation at every level. Our rigorous quality management system (QMS) ensures we consistently meet and exceed our client's needs, all while driving continual process improvement.
2. Technical Expertise and Capabilities
The diversity and complexity of tasks within pharma, biotech, and specialty chemistry require a CDMO with broad technical capabilities and deep subject matter expertise. You need to know that your partner can handle the intricacies of your projects, keeping multiple moving parts on track as you drive toward your market goals.
Adesis offers a range of services tailored to meet the unique needs of our clients. Our team of chemists is experienced in numerous areas, including Discovery Chemistry, Medicinal Chemistry, Analytical Chemistry, and Process Chemistry & Scale-up. Our experts are well-versed in the most demanding organic chemistry challenges, allowing us to provide rapid, effective solutions to complex problems. Our ability to handle everything from the discovery of new molecules and APIs to the scale-up and manufacture of these compounds means we can be a one-stop shop for your chemistry needs.
3. Speed and Efficiency
In the fast-paced pharmaceutical and biotech sectors, delays can compound and snowball rapidly. A CDMO that excels in speed and efficiency can help you gain a competitive edge, enabling faster scientific discoveries and product rollouts.
At Adesis, we understand the importance of time-to-market. Our project teams are highly responsive to your needs and are dedicated to meeting quick-turnaround timelines. By rapidly responding to your most pressing challenges, we accelerate your research milestones and expedite your product introduction. We are as dedicated to your timeline as you are, and we will help you reach the market in a timely manner without sacrificing quality.
4. Customer Centricity
A truly customer-centric CDMO doesn't just deliver services—it works closely with you to ensure your specific needs and goals are met. Your partner should always deliver on promises and adapt to your changing priorities.
At Adesis, customer centricity is at the core of what we do. We see ourselves as a trusted extension of your team, working closely with you at every step of the project. Our dedicated project managers provide regular reports on your project's status, identify problems and solutions throughout the process, and remain available to answer your questions. We are always there for you when you need us the most.
5. An Exceptional Safety Record
Safety is an essential consideration when choosing a CDMO. A strong safety record not only reflects an organization's responsibility towards its employees, but also its commitment to maintaining smooth, undisrupted operations that serve you.
Adesis aims for zero workplace incidents. We believe that a safe workplace is a more productive one, allowing our team to focus entirely on delivering the high-quality, efficient chemistry solutions you need. Our robust safety protocols and commitment to continuous improvement ensure that all projects are carried out in a safe, productive environment, giving our clients added peace of mind.
6. Cost and Value
Another main component of finding the right CDMO is comparing its cost with its value. In other words, if a company is able to complete a project at a lower-than-average price but the final result is of poor quality, the end product has no value. Similarly, if a company charges a higher rate for a higher quality product but delivers too late for you to place it on the market, the end result once again has no value. A strong CDMO candidate will help you complete your project in a cost-effective manner that provides you with the greatest value.
Insight into a company's infrastructure including the type of machines it uses, its current certifications and verifications, and timely equipment inspections can also provide you with an idea of how cost-efficiently it runs. A history of breakdowns, fines, and delays can be a significant indicator that the CDMO's value doesn't match its cost and should serve as a warning to take your project elsewhere.
Why Partner With Adesis: The Top Advantages To Consider
As you evaluate potential CDMOs for your project, consider the unique advantages that you want in your partner. With Adesis, you're partnering with more than just a service provider. You're aligning with an innovative and dedicated extension of your R&D team. Some of the advantages of partnering with us include:
Experienced, innovative team: Our chemists are not just technically proficient, they're also innovators at heart. With extensive experience and numerous publications in the various fields of chemistry, they thrive on the challenge of developing new molecules and APIs.
State-of-the-art facilities: A high-quality output begins with high-quality inputs, and our facilities are designed to foster the kind of innovation and efficiency that our clients demand. Our Delaware facilities span a vast 72,000 sq. ft., housing state-of-the-art chemistry labs, and specialized equipment.
Fixed-price solutions: Budget predictability is a key component of any project's success. We know that you want transparency, and that is why we offer fee-for-service projects at a guaranteed fixed price. This model provides consistent, dedicated lab capacity, synthesis, and analytical capabilities, project management, and reporting.
Quality assured: We understand that quality is not negotiable, which is why we have achieved ISO 9001:2015 certification for our quality management system (QMS). Partnering with us means you're choosing a CDMO dedicated to delivering superior quality and satisfying our customers.
When you partner with Adesis, you're choosing a CDMO that is innately focused on quality, efficiency, innovation, and customer satisfaction. Let Adesis be the partner you trust with your chemistry.
Contact Adesis To Learn More About How Our CDMO Services Can Help You
Choosing the right CDMO is critical to your project's success. You need to consider all of the factors above to ensure you make an informed decision about who you want to be your partner. At Adesis, we are proud to be the gold standard in the industry, and we always put the needs of our clients first. Now, we would be honored to do the same for you.
For more information on how Adesis can be the trusted extension of your R&D team, contact us today. We would love to discuss your next project with you and help you reach your goals.