Top 5 Science Stories of 2020: Chemistry Countdown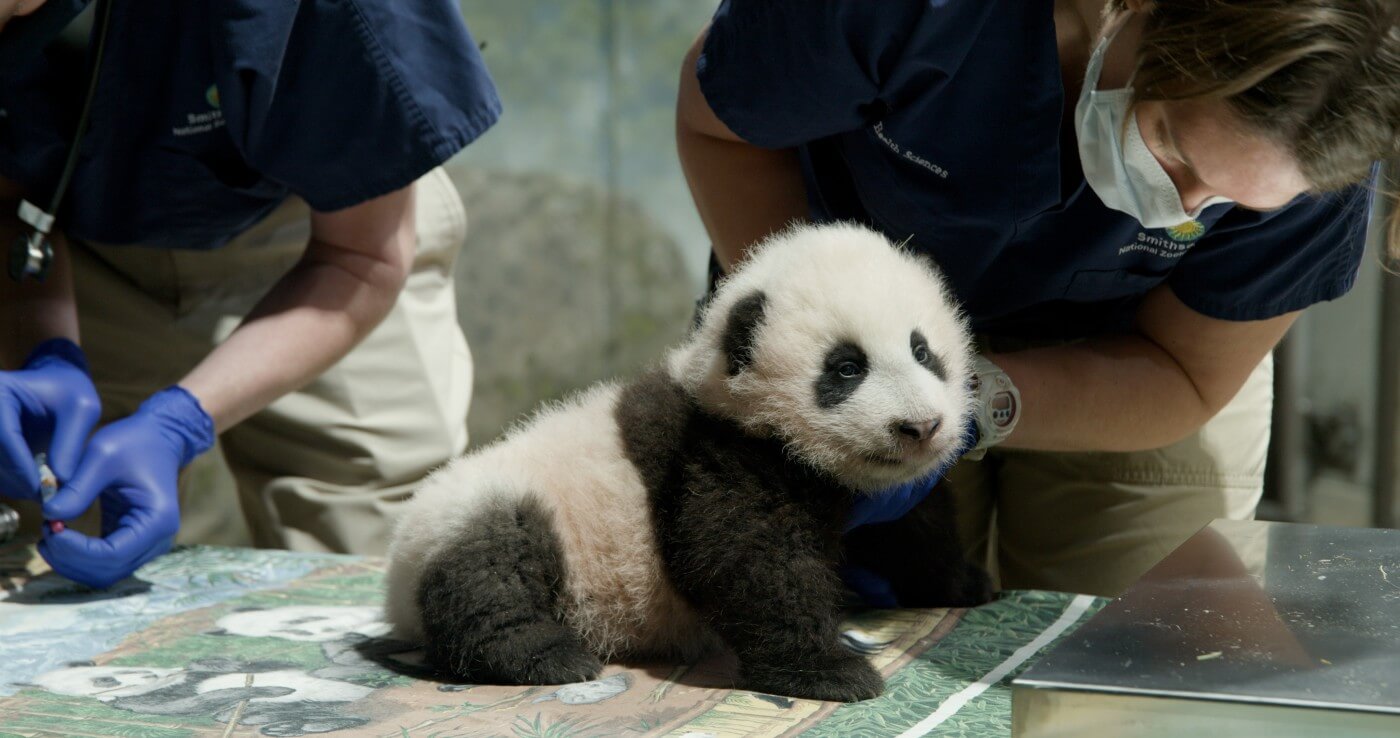 Panda Photo source: https://nationalzoo.si.edu/news/his-name-xiao-qi-ji
The primary directive at Adesis is to deliver outstanding contract chemical research services to our clients. At the foundation of that goal is our dedicated staff of chemists. Each one started off in their own way with an inherent interest in science. With all the focus this year on physical distancing and safety restrictions, sometimes we lose sight of that initial joy that sparked our choice of careers. With that in mind, we thought it might be fun to share our top science stories of 2020. These made us proud to be chemists or more broadly, scientists.
1. The Nobel Prize in Chemistry
At the top would have to be the 2020 Nobel Prize in Chemistry awarded to Drs. Emmanuelle Charpentier and Jennifer Doudna for their creation of a unique biological tool known as CRISPR/Cas9 – genetic scissors for the purpose of altering targeted genomes. Apart from their groundbreaking research and contributions to the scientific field, they were the first two women to share a Nobel Prize! It is an extraordinary achievement and recognition in many regards.
2. The Teamwork Response to COVID-19
It is hard to compile a list of scientific highlights of 2020 without touching on the COVID pandemic. We're drawn back to an article in the New York Times from April that stated: "Never before… have so many experts in so many countries focused simultaneously on a single topic and with such urgency." Regardless of borders, scientists worked together toward the singular goal of fighting the COVID-19 pandemic. It was, and is, an encouraging thought in a difficult year.
3. Jupiter and Saturn Aligning
While the pandemic of 2020 is often compared to the flu epidemic of 1918, a more welcome scientific occurrence this year has a much more distant historical equivalent: the astral alignment of 1623. The appropriately titled "Great Conjunction" occurs when Jupiter and Saturn will be in their closest alignment, a phenomenon not seen in the solar system since the time of the Plymouth colonies. So, grab your telescope this December and enjoy the night sky!
4. Protecting Our Chemists and Customers
2020 was a year like no other at Adesis as well. We'll not soon forget how the pandemic had us working even more intently to implement plans that kept our chemists safe and provided uninterrupted chemical research and manufacturing services to our clients.
5. When Pandas Make Science History: Cutest News of the Year
There are very few things in life that are black and white but one of the most charming science stories of the year most certainly is. The birth of the giant panda cub Xiao Qi Ji ("Little Miracle" in English) is a much-needed gift to conservation biologists and the rest of the world. It marked a historic moment in scientists' efforts to protect the vulnerable giant panda species. Xiao Qi Ji was born on Aug. 21, 2020, at the Smithsonian Zoo in Washington, D.C., where he, his mother, Mei Xiang, and father, Tian Tian. currently reside. They all enjoy sleeping and eating and can be seen on the Smithsonian's Panda Cam whenever we need a break from this tumultuous year.
Those are our top scientific stories of 2020. What are yours?